Games ・ Trading Cards ・ Videos ・ Posters ・ Other ・ Non-Square
---
Shopping here is very easy, simply pick out what you want and email me with the name of that item.
Prices are in dollars and shipping will be higher for non-USA customers, contact me for your specific shipping costs.
---
Games

Final Fantasy VI - Japanese PlayStation (Price - $30.00)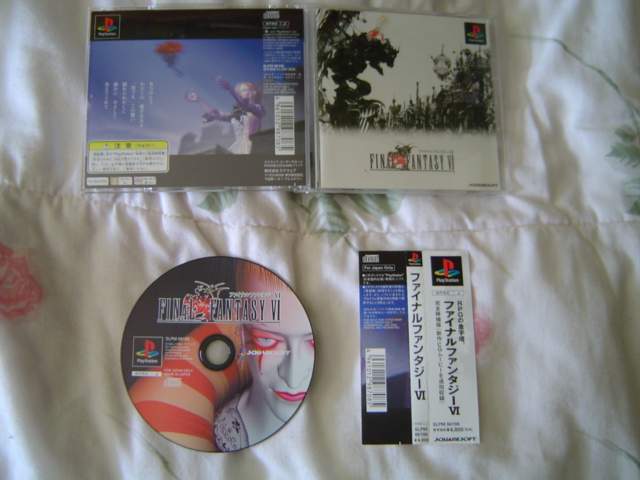 Comes with the game CD, game case, instruction manual and spine card.



Trading Cards

SOLD OUT!!!



Videos

SOLD OUT!!!



Posters

Final Fantasy X-2 Official Promotional Poster (Price - $3.00)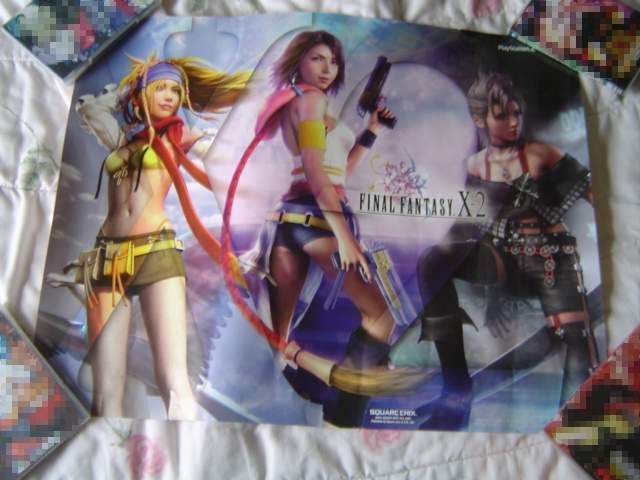 Given out to people who reserved the game.



Other

Ogopogo Examiner - Secret of Mana 4th Issue (Price - $7.00)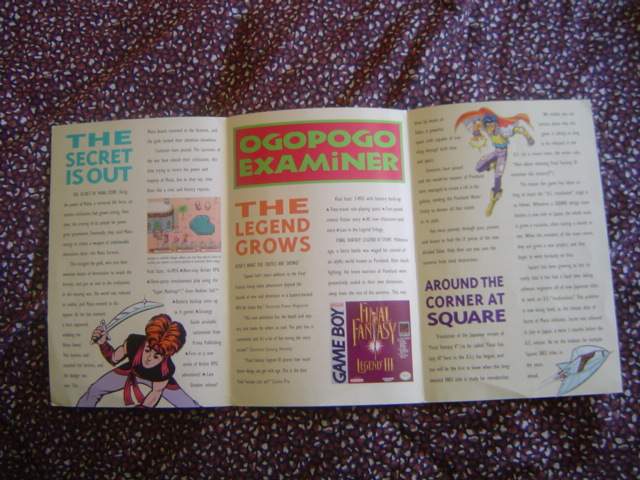 additional picture

Ogopogo Examiner / 4th Volume / Secret of Mana Issue - The Official Square Soft Newsletter



Non-Square

The Chronicles of Riddick Escape from Butcher Bay Promotional DVD - Unopened (Price - $1.00)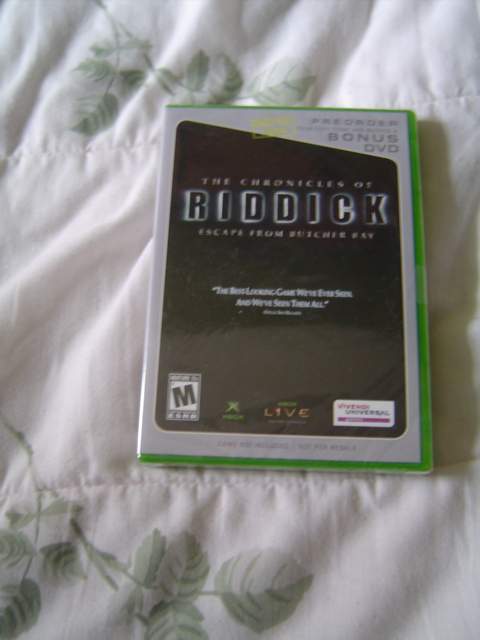 additional picture

This promotional DVD was given out to people who pre-ordered the game. This DVD has:
01. Hint Guide for the game
02. Walkthrough of a complex level
03. Trailer for the Chronicles of Riddick
04. Preview of Pitch Black
05. Preview of the Chronicles of Riddick Dark Fury
06. A Butcher Bay Fly-Through, showing you the prison
07. Background information on Richard B. Riddick ( Vin Diesel )
08. Explanation of the game's graphic technologies
09. Weblisting to find everything you need online
10. etc...



The Official Nintendo Player's Guide - 1987 (Price - $1.00)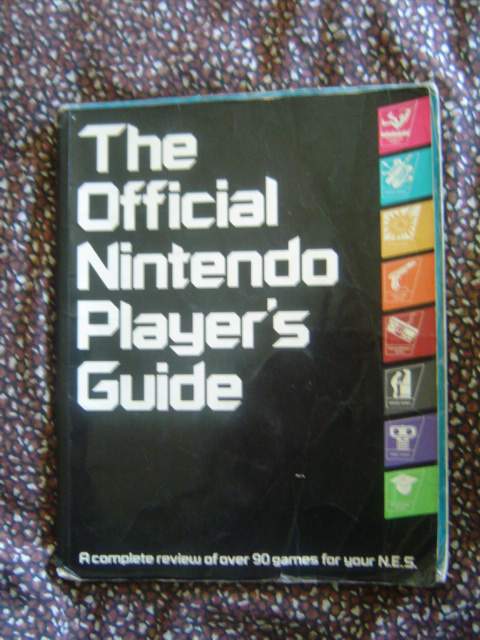 It covers over 90 of the earliest Nintendo Entertainment System games. It has 162 pages but unfortunately it's in very below average condition. Some pages seem somewhat loose, a couple of them are loose and there is some tape holding a few pages together. Also there are lines on some pages that were drawn with a pen and the stickers in the back are gone. It's not horrible, but nowhere near mint...



Pocket Power - 1989 (Price - $2.00)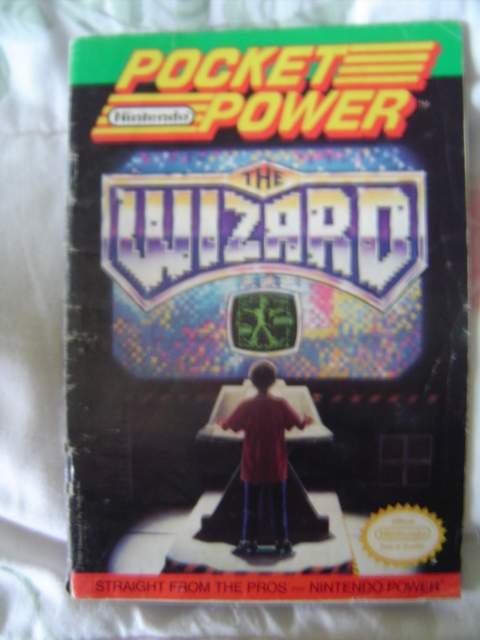 It is 38 pages. A small version of Nintendo Power that was specially made as a promotional handout to anyone that went to see the movie The Wizard in the theaters. It has a different layout than Nintendo Power did back then and it was the first U.S.A. magazine to show Super Mario Bros. 3. It's condition is below average but the magazine is 15 years old.



Top Secret Passwords Nintendo Player's Guide - 1992 (Price - $4.00)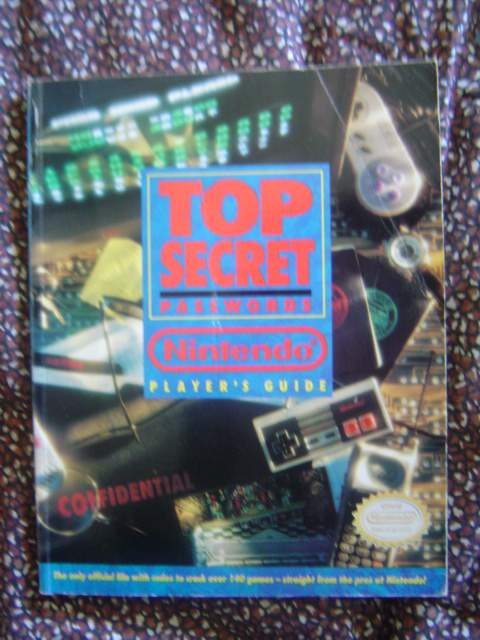 It has 160 pages and it is in very good condition. It covers over 140 Super N.E.S. / N.E.S / GB games.

---
* Final Fantasy Store at WarMECH's Domain is a personal selling list. All the items for sale are privately owned by Marcelo X and once the item is sold out, there will be no more in stock. All pictures are of the actual item for sale.