Miscellaneous
---
Resident Evil Extinction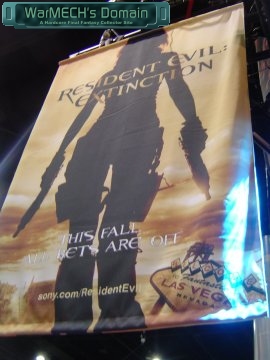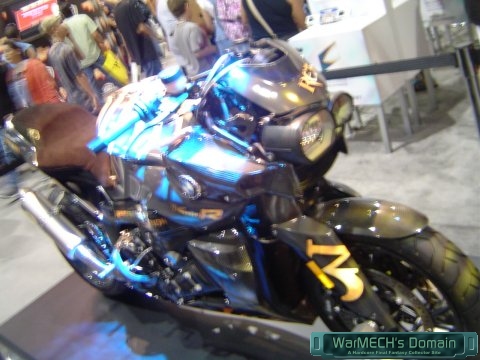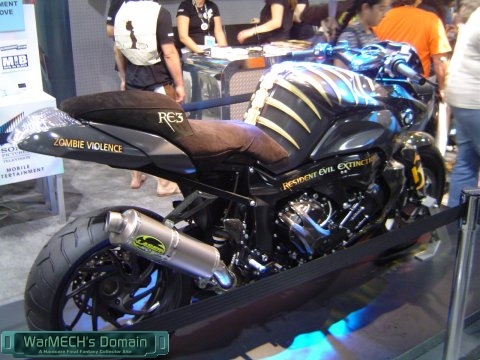 Apparently they don't like it if you sit on this motorcycle. How could I have known.
Made With Legos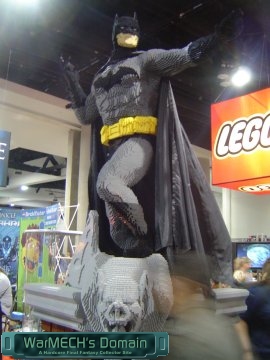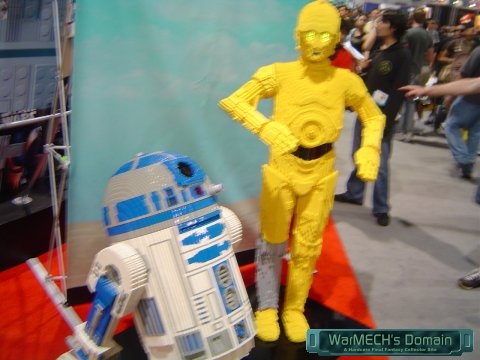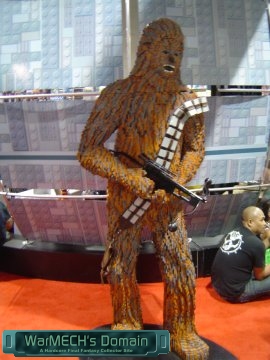 To build one of these must take forever, not only that, but it's a good way of seeing if you have too much time on your hands.
Star Wars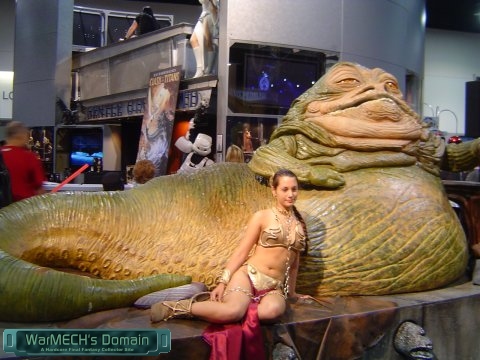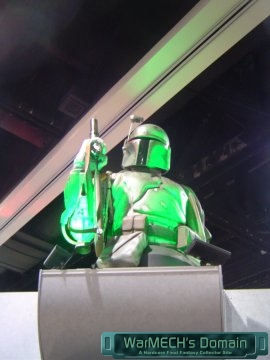 I'm not exactly a fan of Star Wars, mostly because of the extremely selfish and childish behavior of George Lucas, but here's some interesting displays.
Crayon Shin Chan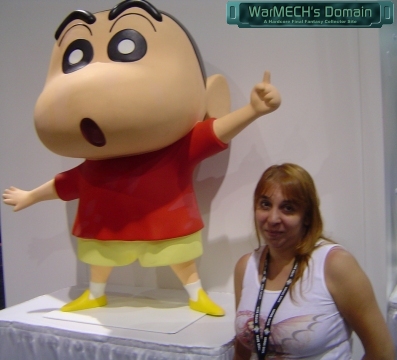 My wife with a Shin Chan statue. They also had someone in a Shin Chan costume walking around posing for pictures. If you haven't seen this show on Adult Swim, then you are missing out on some laughs.
Lord Of The Rings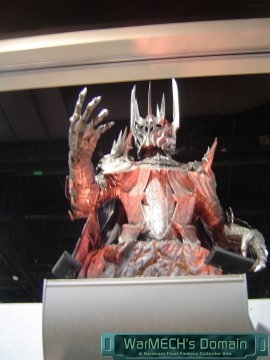 Lord of the Rings is boring now, something that can be fixed if they make The Hobbit already.
Gods & Heroes: Rome Rising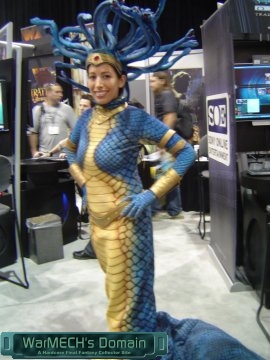 I have no interest in this game, but Medusa kicks ass.
My Press Passes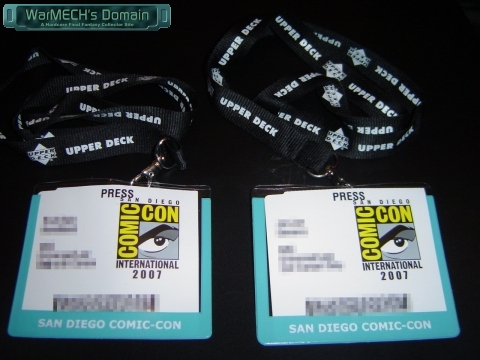 I just love these passes, no cost to go in and no waiting in any line.