Final Fantasy Legend III
サ・ガ3 時空の覇者 完結編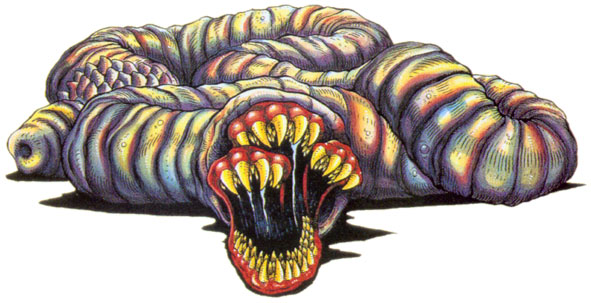 The Pureland Water
Entity appeared
and flooded this
world's present,
past and future.

The water brought
monsters, which
hunted people day
and night. Cities
fell one by one,
covered by
the sea...

However, a few
individuals
prepare for a
journey that may
determine the
fate of the world

------------------
Behold: the sealed
city Dharm. Here
three young people
sent back as
children from the
ruins of the
future, are living
with the Elder.
He has reared them
together with his
own granddaughter.
---
Game Boy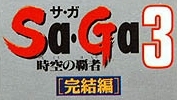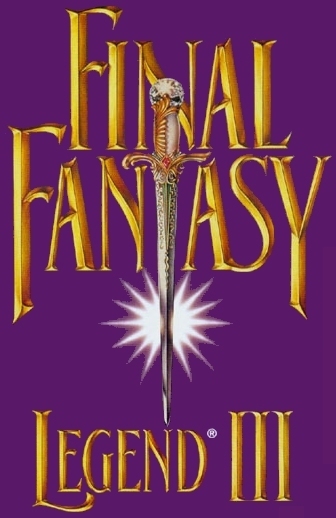 Screen Shots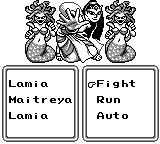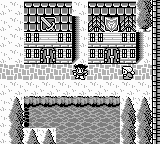 Japanese Contents
Japanese Box (Back)
United States Box (Front)
United States Box (Back)
United States Map
United States Chart
United States Cartridge
Sunsoft Re-release Box
Sunsoft Re-release Instructions
Japanese Release Date - December 13, 1991
United States Release Date - September 29, 1992
---
Facts
* This game is not a real Final Fantasy game because it's part of the Sa・Ga series, it had to maintain the Final Fantasy Legend title because of the first two games.
* This game was almost not released in USA, it was fully translated and then cancelled, but it was finally released because of fan interest.
* This game was re-released by Sunsoft.